8 Ways To Make You Seem Like A Beauty Straight From the 80s
Jul 24,2021 | Matthew Brown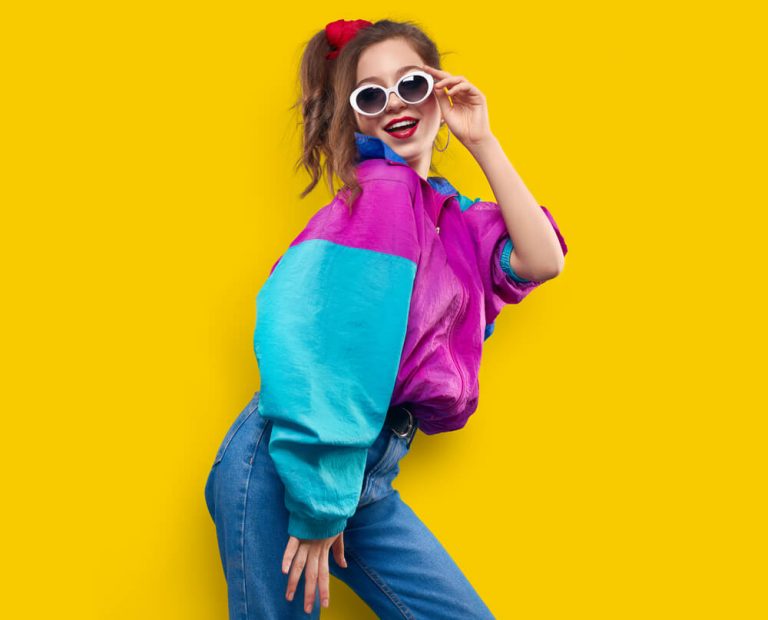 Creativity, pleasure, enjoyment, and experiment were the main theme of the 80's dressing style. A time when a lot of bold and vibrant colors are considered in style and classy on women. Silhouettes and permed hair were the two not to neglect kind of things of that era. If you have always dreamed about dressing like 80's women, then you are at the right place. Every decade has its vogue and style. But, when it comes to the style and fashion of the '80s, it's still alive in today's era. Many women are curious to know about the fashion trends followed in the '80s.
80's dressing sense had inspired and encouraged many people. Fashion designers and those who want to create their individuality are a few of them. Ripped tights were first introduced in this era, and our women still admire them. Similarly, leather spanning and bright oversized blazers were the main highlights of that era. All the trends followed by 80s women are still followed and admired.
In order to dress like the 80s, you need minimal effort and money. Key components to dress like the '80s are innovation, creativity, and following the main trends of the '80s. You can apply most of these methods in your daily life routine without much hassle. 
Let's dive into some of the easiest ways via which you can also dress like the '80s!
1. Mix And Match of Clothes and Colors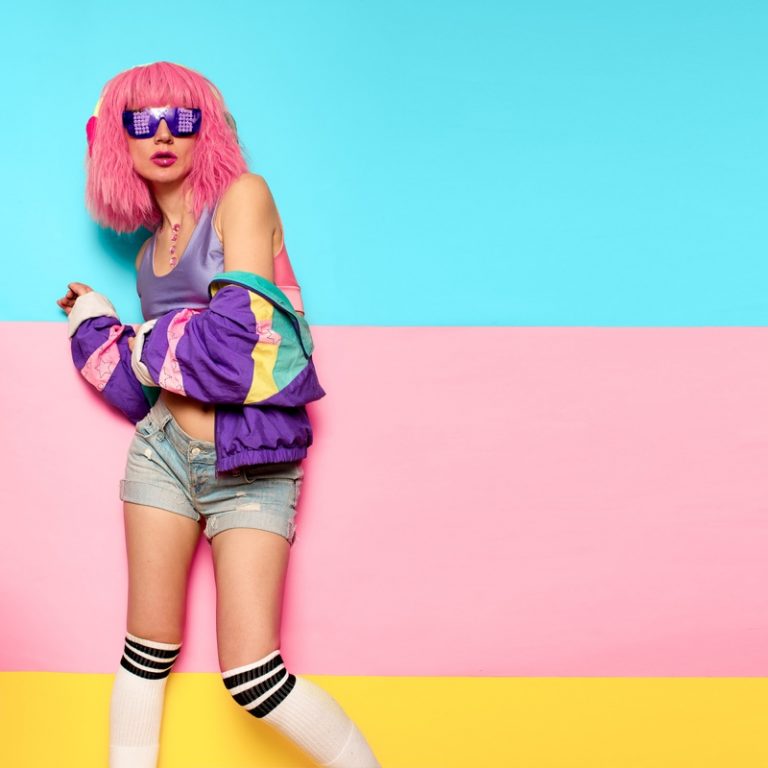 Vibrant, bold, and neon colors were the central theme of the 80's era. It would be convenient for most women to mix and match their already existing clothes. You can match your bright top with a pair of ripped jeans. Despite matching, you can also go for the contrast of two or three primary colors.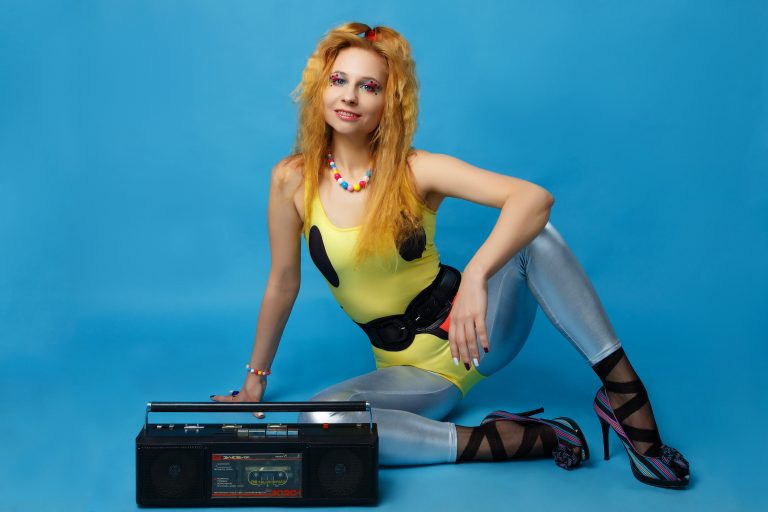 If you are unable to match color, then contrast is the option for you. The contrast of bright and bold colors can create an iconic 80's like outfit. Bright tops can easily be matched with small and long vibrant top shirts.
2. Shaping Your Outfit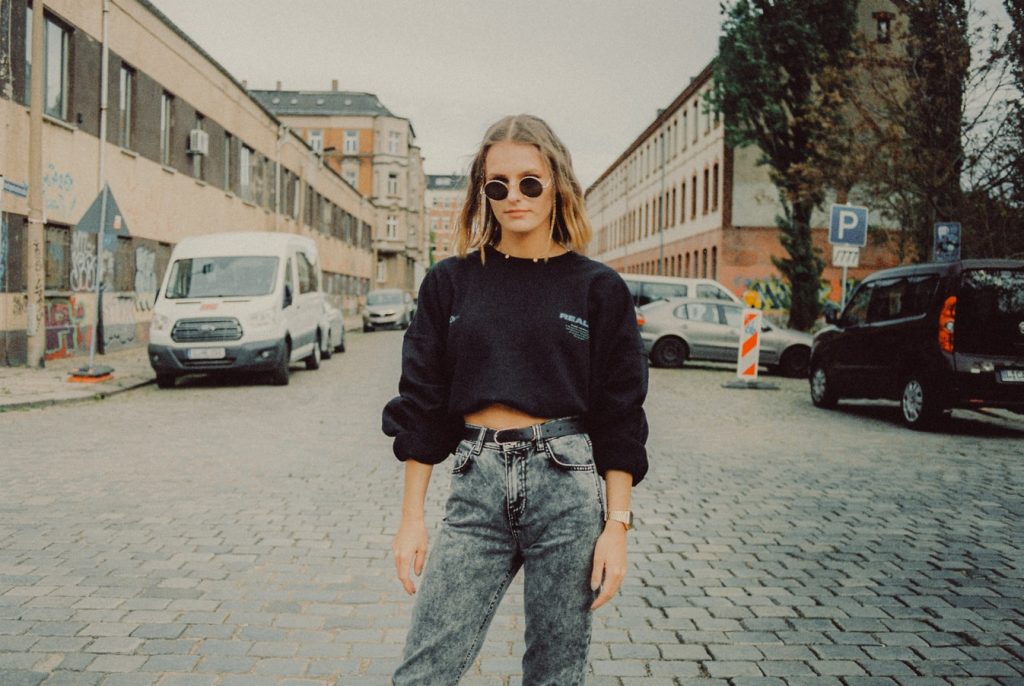 Oversized tops were usually matched and wore with tight-fitted jeans or tights. If you have oversized clothes which seem like trash, well, it is time to use them. Oversized clothes of your older siblings can be used to create your 80's stylish outfit. Brainstorming with a blend of artistry can create a perfect 80's outfit. 
3. Shoulder Pads Are a Must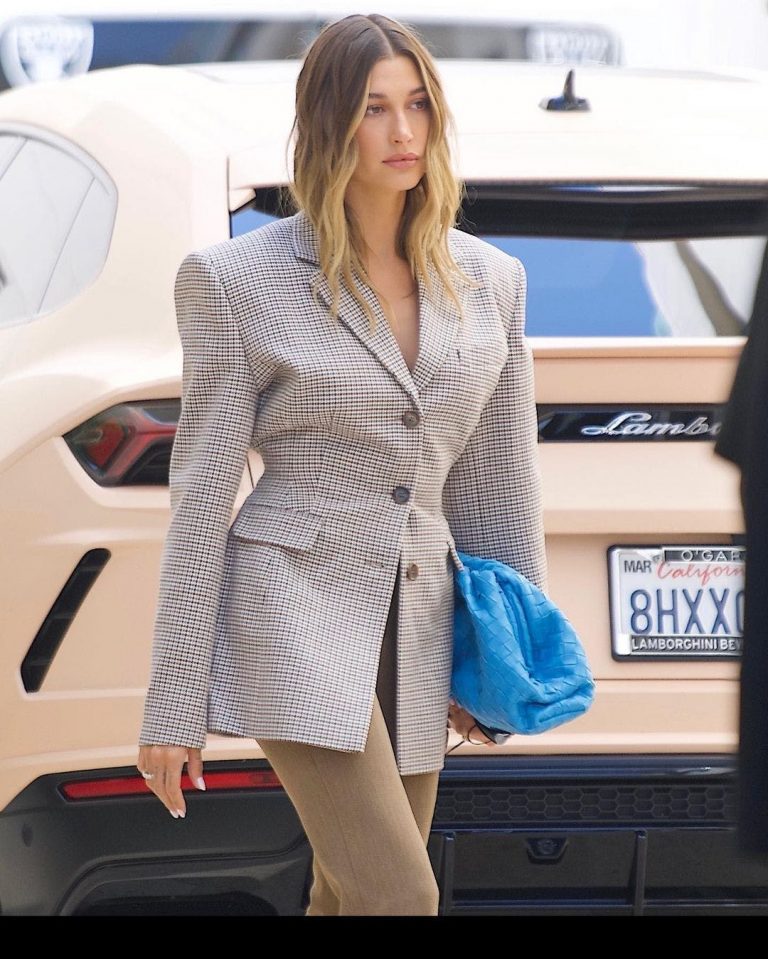 Well, don't forget that some things should not be neglected while dressing like the '80s. Shoulder pads were used in almost every outfit of 80's women. Giving a big and prominent look to women's shoulders was the idea behind this styling technique. Make it hassle-free for yourself, and don't get hopeless if you don't have shoulder pads. You can either make your own or can buy them easily. The idea is to follow the 80's dressing style without any burden.
4. Punk Hood Or Jacket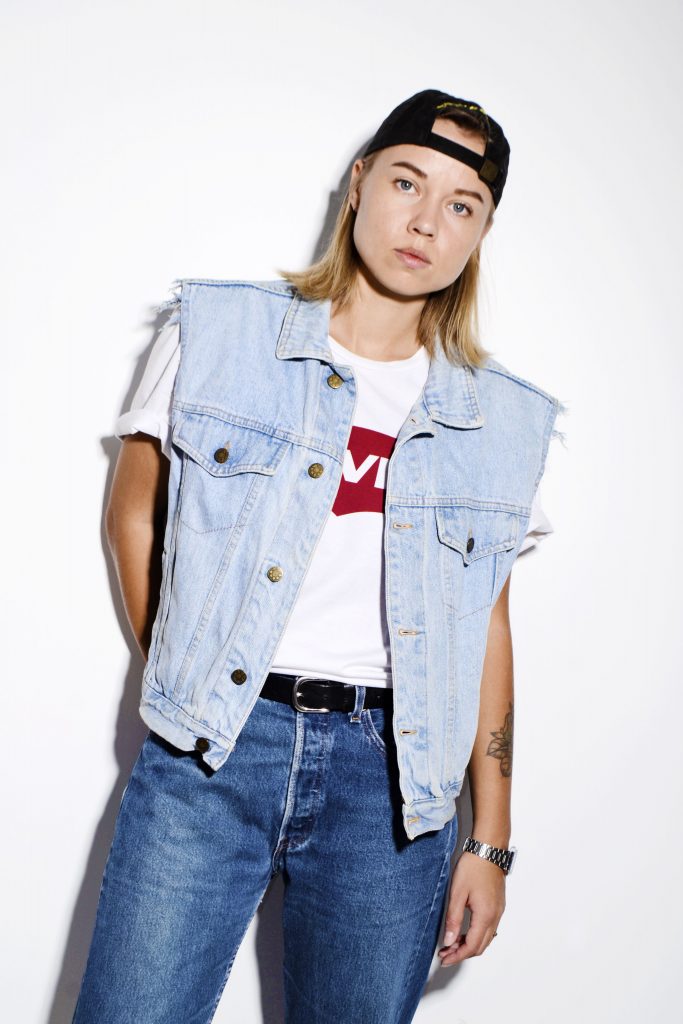 So another primary aspect of the 80's outfit is following punk or hood style. These were the kind of jackets that looked like a hood. Mostly, denim was wearing as a punk style by many 80's women. Women used to wear an undershirt with a front open denim jacket. Women also used to wear sleeveless denim jackets that looked awesome and eye-catchy. If you don't have a denim jacket, you can also go for any hood which can look trending. Different kinds of fabrics and colors can be easily mixed and wore to create an 80's women outfit look. 
5. Creating an Athletic Outfit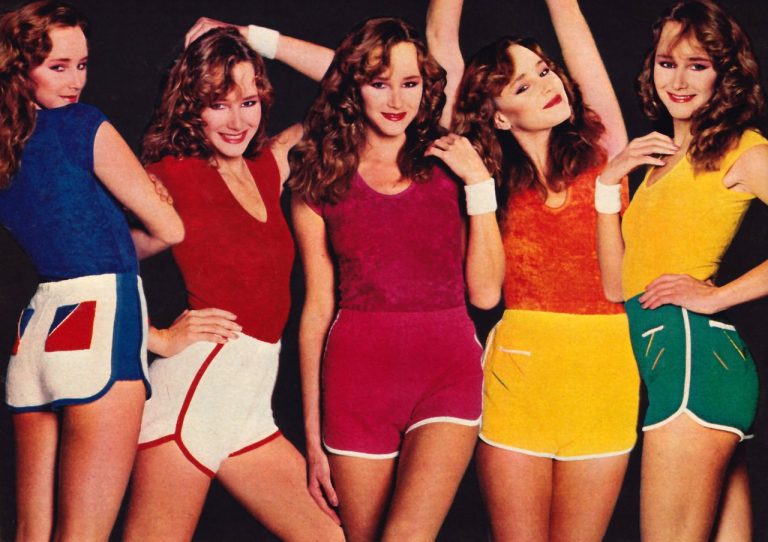 Creating an amazing athletic outfit look is another feature. Now is an ideal time to use your never-used sneakers, jogger shoes, or runners. Have you ever bought a good pair of sneakers just with the hope of using them? While you never got to use those sneakers. Pair of sneakers along with puffy jeans or athletic pants can be used now. Don't forget to add a matching jacket to your athletic outfit.
6. Vintage Clothes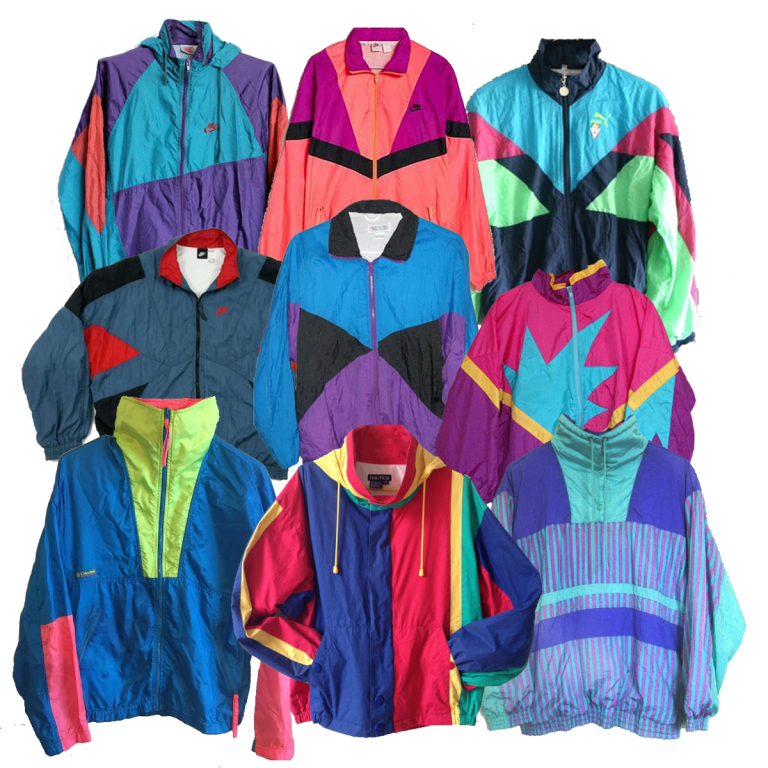 Have you ever kept the clothes of your mother, older sister, and paternal grandmother with the hope of altering them later? Well, now it is an exceptional time to wear those antique clothes. All those clothes that are considered useless and cheap can be used. Creating authentic 80's looks while dressing should be your main focus. If you have never kept old and vintage clothes, then go and get some from your local stores.
7. Find Popular Clothes of the 80s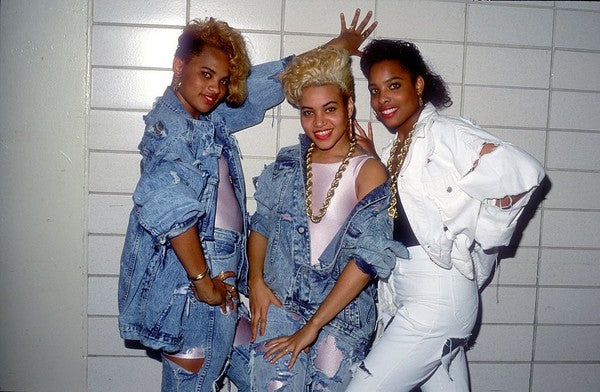 To dress like 80's women, you need to search and find clothes used in the '80s. Few classical clothes to look for include baggy shirts, fitted pants, athletic pants, ripped jeans, striped fabrics, polka dot shirts, denim jackets, and miniskirts.
8. Uncover Specific Fabric And Materials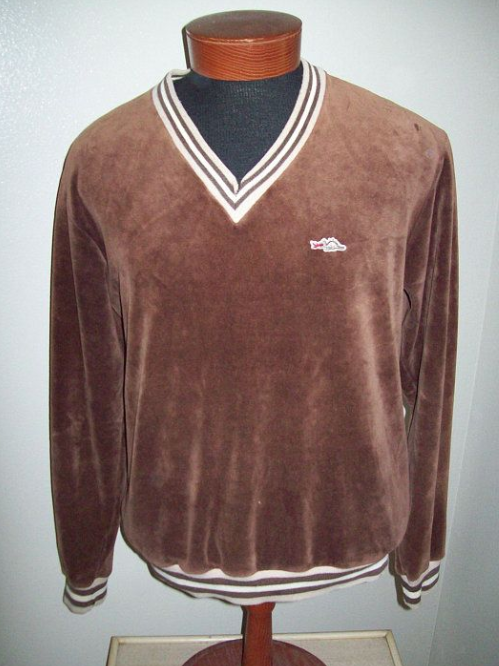 One of the ways to dress like an 80's woman is by finding all those fabrics used in the '80s. Some specific fabrics are used in every decade. 80's women preferably used to wear velvet, denim, and leather fabric. Lace created hype in the '80s. Women used to prefer clothes that must have lace on them. Lace was considered a feature that added value in women dressing. It used to create a gorgeous look.
Conclusion
Just like every era, the '80s decade had its specific trends. But, the way 80's women used to dress is admired to date. Still, woman intentionally follows a few fabrics, colors, and outfit styling of that time. If you want to create a unique fashion sense, then this is a must-try for you.
Moreover, you must focus on accessories and hairdo as well. Big hair was the prominent feature of an 80's woman. If you have straight hair, you can curl or perm them. Women used to perm their hair in the '80s. Side ponytail was another classic feature of 80's women. Adding accessories like oversized sunglasses, big pair of earrings, and a stocky necklace is essential. Every era is enjoyed and admired by upcoming generations. The way women of the '80s used to dress is admired by many fashion freaks. Similarly, women who like to reuse old clothes of their grandmothers must try these looks. It is never too late to look classical yet trending simultaneously.
Read More
The '80s Are Back: 80 Fashion Moments to Relive from the Decade
Comment